Nike donated 30,000 pairs of sneakers to support the special design of medical care for a long time
Nike donated 30,000 pairs of sneakers to support the special design of medical care for a long time
The new crown pneumonia is raging all over the world, and the medical care of all countries is urgent to save lives. In the United States, the epidemic of New Coronary Pneumonia has continued to expand, with the number of diagnoses increasing to nearly 1.23 million and the number of deaths increasing to more than 73,000. Nike spent $ 17.5 million earlier to produce protective masks for medical use. Recently, it once again cooperated with non-profit organization Good360 to donate 140,000 items to medical care, including sports shoes and football socks.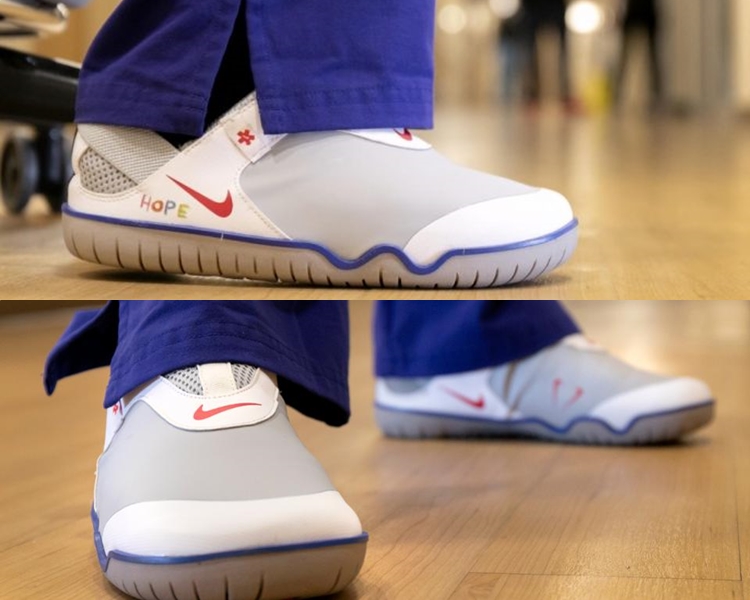 Nike donated 30,000 pairs of Air Zoom Pulse sneakers specially designed for medical personnel and 95,000 pairs of football socks and other materials. Air Zoom Pulse sneakers are easy to put on and take off and clean, highly fit, have cushioning and friction effects, and they have no The shoelace upper is covered with a protective PU coating and Air Zoom midsole and rubber outsole. It is suitable for people who work for a long time and is popular with medical care. The sneakers donated by Nike this time are specially designed and printed with the word "Hope", hoping to cheer up the medical care.
New York City is the hardest hit by the epidemic in the United States. Mayor Bill de Blasio especially thanked Nike on the social networking site, "Thank you very much for supporting our first-line medical heroes." In addition to the United States, Nike also donated 2,500 pairs of sneakers to other European countries Including Barcelona, ​​Berlin, London, Milan, Paris and Belgium.