New disease exceeds 10,000 for six consecutive days
New disease exceeds 10,000 for six consecutive days
More than 3.86 million people were infected with new coronary pneumonia worldwide, and 270,000 people died. The epidemic in Russia continues to deteriorate, with more than 10,000 new diagnoses for the sixth consecutive day. The authorities believe that 300,000 people have been infected in Moscow alone. The United States is still the country with the worst epidemic. A close entourage of President Trump confirmed the infection. Trump later said that his virus test was negative.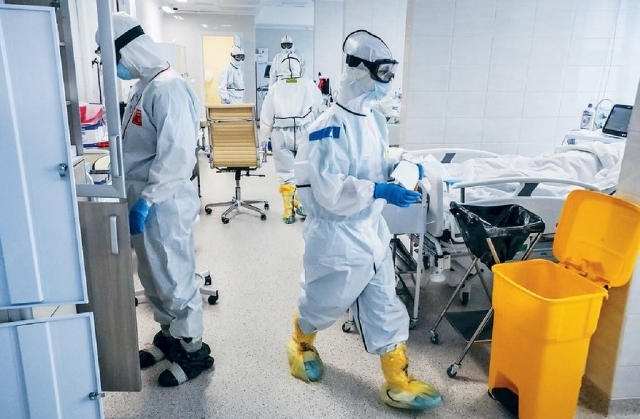 Russia added 10,099 new diagnoses yesterday, and the number of new diagnoses exceeded 10,000 for the sixth consecutive day, but the number fell slightly from the previous day, with a total of more than 187,000 cases and a further 98 There were 1,723 deaths in total. In Moscow, the hardest hit area, the authorities converted an exhibition center into a temporary hospital. Mayor Sobyanin visited the site. He explained that the number of diagnoses has increased greatly due to the doubling of virus detection in recent days. The number will be much higher than the current official figures. It is believed that 300,000 people have been infected in Moscow.
The
  follow-up confirmed that Trump's test was negative . A personal Trump follower, who was diagnosed on Wednesday, was diagnosed after testing. It is reported that he is from the elite US Navy force and works in the west wing of the White House. Food and beverages will also accompany outings, and the two sides have a close relationship. But Trump said that he and Vice President Pence had been tested afterwards and the results were negative. At the same time, Trump, Pence and other White House insiders who had been in contact with the follower will be increased from weekly virus testing to once a day. The United States has more than 29,000 newly diagnosed cases in a single day, with a total of more than 1.29 million cases and more than 76,000 deaths. It is the country with the worst epidemic.
  Singapore has an increase of 678 confirmed diagnoses in a single day. Most of them are related to the dormitory group of foreign workers. Only 10 people are Singapore citizens or permanent residents. The total number of cases is more than 21,700. s country. The authorities are investigating the cause of the increase in infection. Since the 24th of last month, the number of newly diagnosed diagnoses in Singapore has continued to remain below 1,000. The Minister of Health said earlier that the number of infectious diseases in the community has continued to decline and I believe the epidemic has stabilized.