Japan's epidemic postponed, government warns of slack or renewed mass epidemic
Japan's epidemic postponed, government warns of slack or renewed mass epidemic
The epidemic situation of Japanese new pneumonia has eased recently. Relevant personages of the Tokyo Metropolitan Government said that there were 5 new confirmed cases in a single day today, with a total of 5,055 cases. In Osaka Prefecture, 69 days later, "zero diagnosis" appeared again.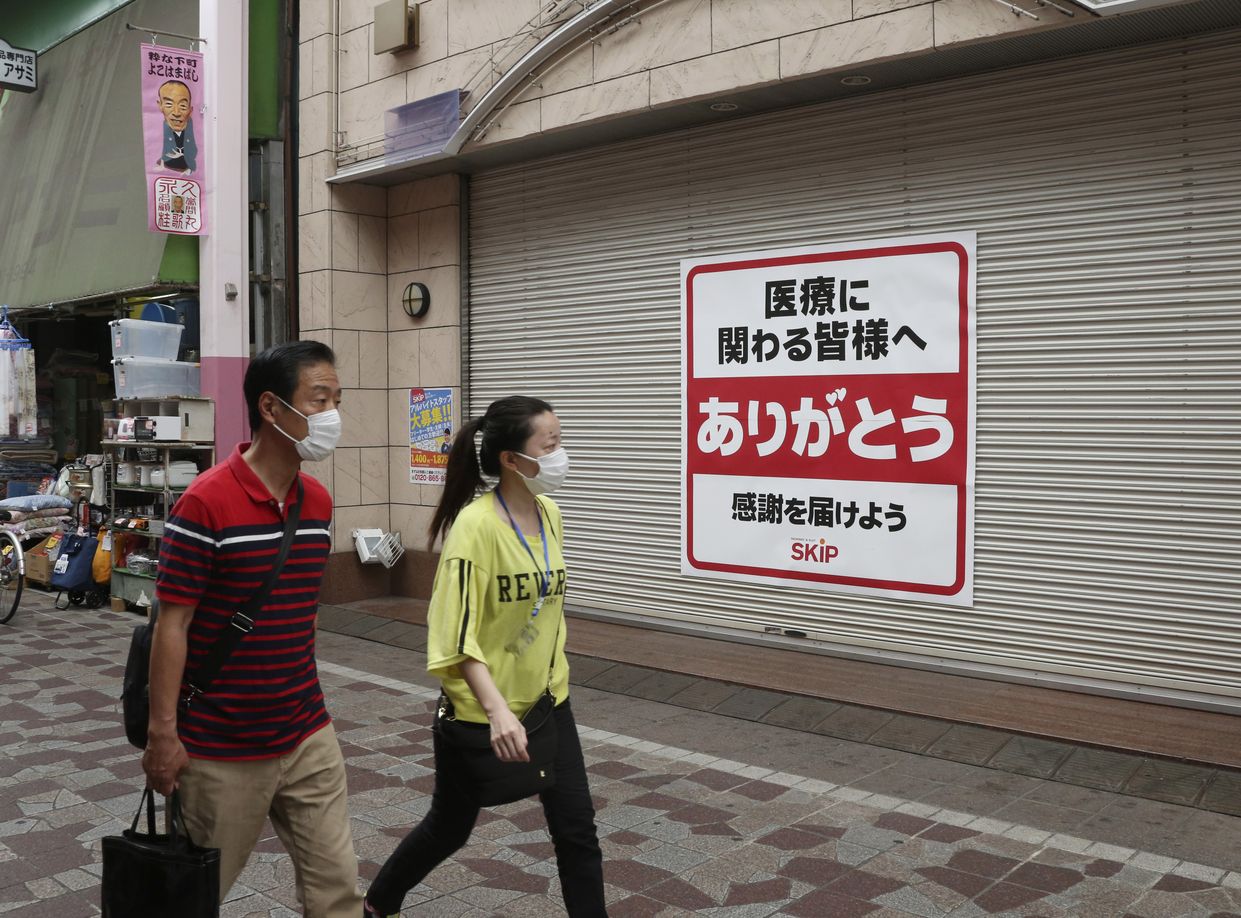 The five new cases in Tokyo on a single day are 5 cases or less than 5 cases on a single day after 3 on March 22. Osaka Prefecture, which ranks second among 47 prefectures in the epidemic situation, reproduces today the single-day zero diagnosis since March 9. In the death case, the Tokyo Metropolitan Government added 7 new cases today, for a total of 768 cases. In addition, according to the Japan Broadcasting Association (NHK) report, Hokkaido added 8 new cases in a single day today, 6 of which were in Sapporo, a total of 1014 cases in Hokkaido; in the death case, Sapporo added a new case, a total of 75 deaths in Hokkaido .
Kyodo News reported that, in addition to the 39 counties that were allowed to lift the emergency order, the economic activities of 8 other special prefectures and prefectures were gradually restored. Japan 's Minister of Economic Regeneration, Nimura Kangmin, pointed out that the number of people who need special countermeasures to increase the number of people going out of prefectures increased, and pointed out that there is a slack situation across the country, which may lead to a large-scale epidemic again. He also pointed out that 39 counties are also slack, and that Tokyo, Osaka and Sapporo, which have not yet lifted the emergency, have increased the number of people in the downtown area in the evening of last Thursday (14th) by 10 to 20% compared with the previous day, and Refers to the hope that the public will temporarily avoid going out. He continued to point out that industries such as karaoke and gymnasiums that are prone to collective infections have not yet announced the guidelines for anti-epidemic measures in different industries, and related industries also need to be treated with caution.