At least 3 children died in New York State from inflammatory syndrome or related to new coronavirus
At least 3 children died in New York State from inflammatory syndrome or related to new coronavirus
At least three children in New York State died of new-onset pneumonitis-related multi-system inflammatory response syndrome. Health officials are tracking 73 similar cases in the state. Most of the patients are young children or primary school-age children, and the latest developments may indicate the risks posed to young children by the epidemic.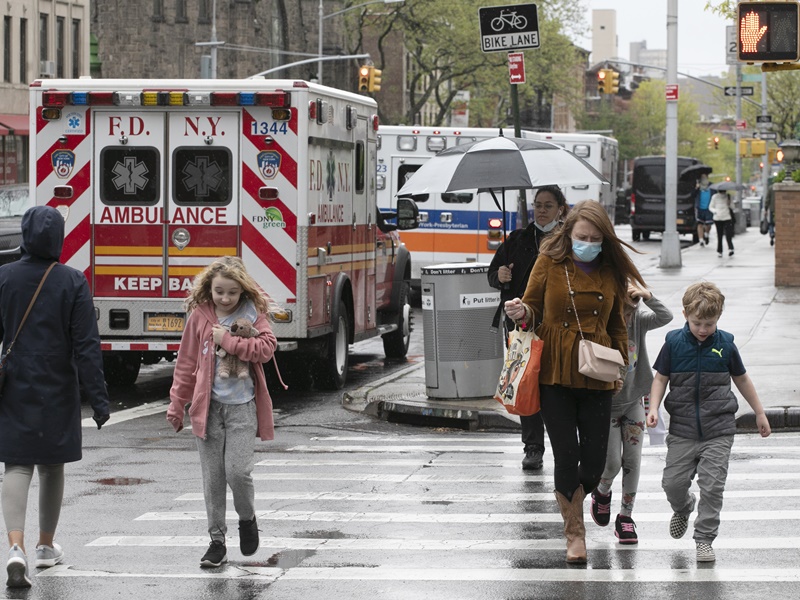 New York Governor Como said at a press conference in New York City on Saturday that New York State hospitals have reported at least 73 children suffering from the syndrome, including 3 deaths. Two of the children died last Friday. Last Saturday, the authorities confirmed the third child who died of the disease.
Most children are found to be positive for New Coronavirus or carrying viral antibodies after testing. Medical staff suspect that this syndrome is related to New Coronavirus. Their symptoms are similar to Kawasaki disease, including rash, fever, and vascular inflammation. Kawasaki disease is a rare disease. The patient will have a high fever, difficulty breathing, severe abdominal pain, and skin discoloration, which eventually causes a heartbeat pause. Statistics show that at least 3,000 children are diagnosed in the United States each year. Most of the patients are 6 years of age or younger, and most of them are boys.
Como said that New York State is working with the Centers for Disease Control, New York Gene Center, Rockefeller University and other institutions to conduct an analysis of this new syndrome to understand why children are infected with new coronary pneumonia-related inflammation, and there are no typical respiratory symptoms. Similar cases have previously been reported in the United Kingdom, Italy and Spain.
Como said: "We mistakenly believe that young people will not be affected by the new coronavirus. We are no longer sure that this is the case. Young children and elementary school students have symptoms similar to Kawasaki disease or toxic shock syndrome." He is increasingly worried about this. Rare inflammatory response syndrome may bring new risks to children.
He pointed out that the CDC has asked state health officials to set a standard for other hospitals across the country to test young patients.
According to the National Broadcasting Corporation (NBC), the new syndrome was first discovered in 15 children in New York, who were hospitalized from last month to May 1.
The New York Times said that before the emergence of this new syndrome, fewer than 4 children under 10 years of age died of New Coronavirus in New York State.
At the same time, the New York State epidemic continued to ease, with only 226 new deaths, which was less than 300 for 9 consecutive days; 572 new patients with new coronary pneumonia were hospitalized, which fell below 600 for the first time since March 21 ; The total number of in-patients was 7,776, which was also the first time since March 28 that it fell below 8,000.
According to data from Johns Hopkins University, there are currently more than 333,000 people diagnosed with New Coronavirus infection in New York State, with more than 26,000 deaths and more than 56,000 recovered.