Appeared to preside over the Labor Party meeting Kim Jong-un: increasing nuclear deterrence
Appeared to preside over the Labor Party meeting Kim Jong-un: increasing nuclear deterrence
The situation in Asia is heating up. During the period of new coronary pneumonia, the military wrestling of various countries also continued. North Korea 's Korean Central News Agency reported that the longest-present leader, Kim Jong Un, presided over and directed the fourth enlarged meeting of the Central Military Commission of the Labor Party. During the meeting, Kim Jong Un proposed to further strengthen the national nuclear war deterrent and maintain a high level of mobilization. Neighboring countries such as South Korea and Japan did not respond to the incident until the deadline for this report.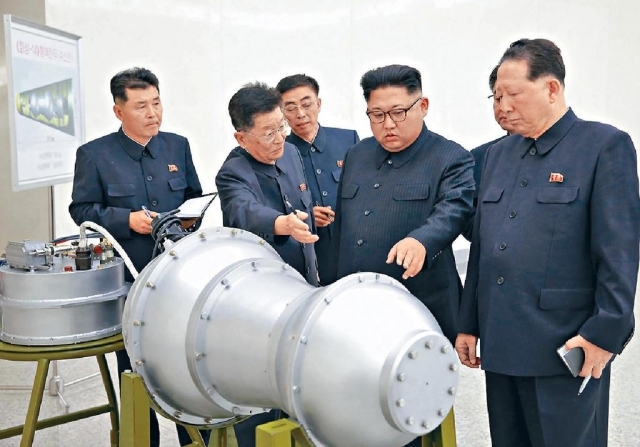 At the meeting, Kim Jong-un put forward that in accordance with the overall requirements for the construction and development of the national armed forces, the meeting also discussed the internal and external situation of North Korea during the critical period of development, emphasizing the need to further consolidate the national defense and war forces, and further strengthen the national defense and war deterrent forces, and Important military countermeasures and organizational and political countermeasures to solve organizational problems will be directed by political thinking and military technical direction to strengthen armed forces and newly formed troops, etc., in order to improve military containment capabilities against foreign threats.
  Kim Jong-un emphasized that the Party organizations and political organs at all levels of the People's Army should be built to enhance their functions and functions to realize the party's sole leadership over the People's Army. They should firmly organize and deploy military, political, logistics, and security work in accordance with the Party's thinking and intention Wait. South Korea Yonhap News Agency reported that the DPRK Central News Agency did not disclose the date of the meeting, but it is believed to have happened in the past few days. This time, Kim Jong-un chaired and directed the meeting. He made his appearance again after the completion ceremony of the fertilizer plant at the beginning of the Labor Day at the beginning of the month. It was also the first public appearance in the past three weeks.
  In addition, Kim Jong Un also signed an order on Saturday to promote the ranks of nearly 100 major commanding members of the People's Army, including Park Zhengtian was promoted to second coach, Zheng Jingze was promoted to general, and multiple people were promoted to generals, generals and Major General wait.